Solving World Hunger With Sustainable Agricultural Systems
INSPIRE AWARENESS NOW'S MISSION STATEMENT:
INSPIRE AWARENESS NOW substantially curbs or solves many major interconnected world problems by providing a comprehensive public platform of information about the realities of our collective food choices. INSPIRE AWARENESS NOW develops innovative initiatives that provide solutions, including a viable plan to implement many new green job opportunities. INSPIRE AWARENESS NOW bridges previous disconnects by aligning with other progressive organizations dedicated to the truth about our world's needs.
The creation of 

GREEN JOBS

 is accomplished by training unemployed workers for one of many multi-tiered job opportunities—education/counseling, skilled labor, management, sales/marketing, research. The mission of this department is to make a positive change in our country's unemployment and income inequality, and create truly green jobs that have the largest positive impact on our environment. We work together with other organizations that create jobs in the solar, wind, and alternative fuel industries. Many of these jobs will be associated with the transition of conventional meat and dairy (livestock) operations to organic and biodynamic plant-based food growing businesses. Specific jobs created include skilled labor positions.
Provide 

EDUCATION

 in the U.S., and internationally, to increase awareness for the benefits and methods of converting to a fully plant based agricultural system.We educate farmers, communities, institutions, and organizations about the profound benefits of converting to fully plant-based systems. Our education protocols provide simple conversion processes that convey to the education of government officials responsible for food policy.

This basic protocol conveys equally to educating laypersons within impoverished areas of our country and around the world.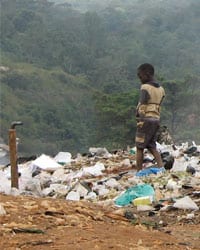 The primary goal is to reduce world hunger while increasing sustainable food and ecological systems. An emphasis is placed on our personal and collective roles as caretakers of our planet and all living creatures inhabiting it. This focus ensures the health of all living things, while eliminating the massive loss of biodiversity that we are witnessing today, and whose devastating effects will lead to the demise of our planet if we do not immediately intercede.
Many higher educational and corporate entities commit to initiating programs that demonstrate a 10-year trajectory for achievement or implementation of efforts. This is unsuitable for the present trajectory of total loss of our planet's resources, and is counterintuitive to a commitment to sustainability.
IAN seeks to educate all current AASHE institutions and corporate entities professing to nod to sustainability strategies and initiatives. This is accomplished by providing for them our IAN appraisal of their current CRS and sustainability policies as they relate to food; delivering a critique and supporting metrics; properly and more precisely defining systems regarding true sustainability; suggesting changes incorporating, implementing, and monitoring such systems.
RESEARCH

 by an Inspire Awareness team of scientists and researchers with expertise and experience in all areas of IAN focus. To provide an unfiltered base of knowledge spanning the past, present, and a designated course for assuring sustainability in the future. IAN aligns with other organizations currently involved in preserving rainforests, solving world hunger, conserving biodiversity and our environment, social justice issues, and economic reform.
IAN offers

TRAINING

 for individuals to provide services within IAN's main areas of focus.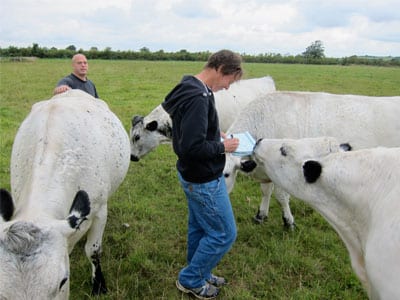 Survey higher academic institutions (colleges, universities) to determine prevalence of

Sustainability policy
Inclusion of food into the policy
Proper definitions and management of food choice and production systems
Inclusion of the role of food choice and sustainability in education.

This survey will be to identify (IMPLEMENTATION AND EDUCATION) the percent of universities that have a written, monitored, and enforceable sustainability policy in place; the percent of those policies that include food into the program; percent of those policies that have food included properly defining its role (i.e. do those who drafted the document really understand what food is "sustainable?")

Survey organizations and corporations (beginning with the Fortune 500 and most prominent) in the same manner as #1 above
Compile data, create a definitive report, and disseminate the results
Develop a rating system based on the results of survey findings and apply that system to rate all entities that were surveyed as well as any others that will be surveyed
Develop a program to assist entities in improving their sustainability rating as it applies to food, essentially assisting corporations and organizations with proper inclusion of food choice into their CRS protocols and statements
Evaluate and rate other "rating" and "certification" organizations such as MSC, various cities' or counties' "green business" programs, Green Seal's Restaurants and Food Services Operations certification program, Green Restaurant Association certification program
Develop community and regional food production and distribution centers
Construct protocols to transition conventional meat and dairy farming operations to organic, plant based systems—including education, training, funding/assistance programs
Create marketing strategies and protocols for farmers once transitioned
Assist leaders of developing countries to create sustainable plant based agriculture systems and education for farmers and consumers
Provide assistance for women farmers in African countries with education and funding
Provide assistance for underprivileged and disadvantaged farmers worldwide
Develop and provide education and advocacy programs for rainforest preservation, land and water use conservation, and reduction of biodiversity loss and pursuing alternative use programs within a sustainable framework including restoration of previously deforested land
In the U.S., increase job opportunities and education for youth, underprivileged, and the unemployed
Implement education and advocacy protocols for developed countries and their leaders to emphasize the importance of their role in sustainability
Establish a voice and respected role within all relevant world summits regarding sustainability such as the United Nations Climate Change Conferences, Convention on Biodiversity, and others.
Establish IAN as a research center and primary source of information and guidance regarding food production systems as they relate to sustainability. Striving for a just and sustainable world but based on more accurate and proper definitions such as "sustainable", "healthy", and "humane." Promoting global/planet wellness by way of increased awareness and then social change.
©2019 Inspire Awareness Now | Portage, Michigan